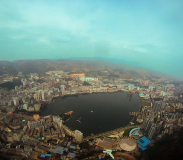 We were 10 invited pilots from world acrobatic cup to present our skills in front of 300 000 people!
After a two days of traveling true China we arrive at Gejiu City south of China,it was great to see all that people waiting for us!
The team went to meet up with the Major of the town and after short presentation we did what we know best!
The opening ceremony was followed by an amazing acrobatics show for 300 000 people, it was great feeling to see all that happy faces.
Show was monitored by 6 live cams and broadcasted all around China!
Thanx to Mr. Han for organizing this event and presenting our sport in a positive way!
See some photos!